College Planning and Financial Advisors
Florida Financial Advisors understands the importance of effective college education planning is for families. For that reason, we partnered with the College Planning Professionals Class 101 to bring you the best of both worlds, college planning, and financial advisory professionals
Education Planning & College Funding Solution
With the Florida Financial Advisors and Class 101 partnership, we guide you through the college preparation process and help you formulate a financial roadmap and define a specific college funding solution for you or your children's college education.
Class 101 College Planning Professionals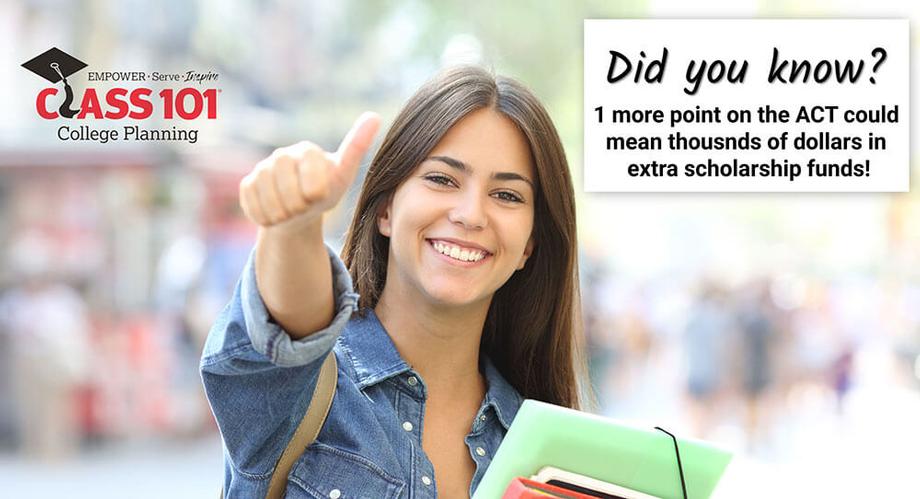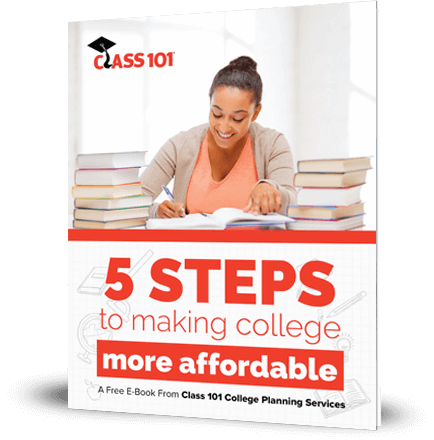 DOWNLOAD FREE COLLEGE PLANNING E_BOOK
Class 101 is a national college planning company focused on helping high school students navigate the complicated, competitive and stressful college application process with expert preparation and guidance.
Class 101 provides assistance through all stages; from college comparisons and searches to SAT and ACT tests, as well as admissions, financial aid processes and funding options.
Comprehensive Education Planning Is Our Mission
It is our mission to effectively prepare and get students accepted into quality colleges as well as increase affordability by helping students qualify for significant student financial support.
We strive to offer the necessary support and advice for students to identify and achieve their college goals with cost-effective approaches.
About the Class 1 Team - A Start to Success
Tom Pabin, serving as a youth pastor 25 years ago in Lexington, Kentucky, was asked to help a student his application and college preparation process.
His successful support and excellent guidance led to recommendations and others reaching out to him. Eventually, his work and passion; helping to prepare students for college, became a full-time job for him. He set up his business, College Finance and Planning in 1997. After much success and growth, this developed into Class 101.
Tom Pabin is now the CEO of the company, which operates nationwide with over 40 business locations in the USA.
Who Will Benefit? A Program for Students and Parents
College Preparation and College Financial Planning All In One
Class 101's planning and assistance program goes through the college admission process steps and shows students how to start preparing for college. It is designed to help students from as early as middle school, though most often attracts students in their freshman or sophomore years of high school.
If you want proven results and in-depth experience and knowledge, with more dedicated session time and high success rates, then Class 101 is for you.
Florida Financial Advisors has designed a unique financial planning solution to enhance your plans to grow your wealth, plan for your children's education, invest in your future, and protect your family. Our professional financial advisors will analyze your unique needs and help you choose from account types available for your college education, including:
Class 101 Stand out Services – Experienced College Planning Advisors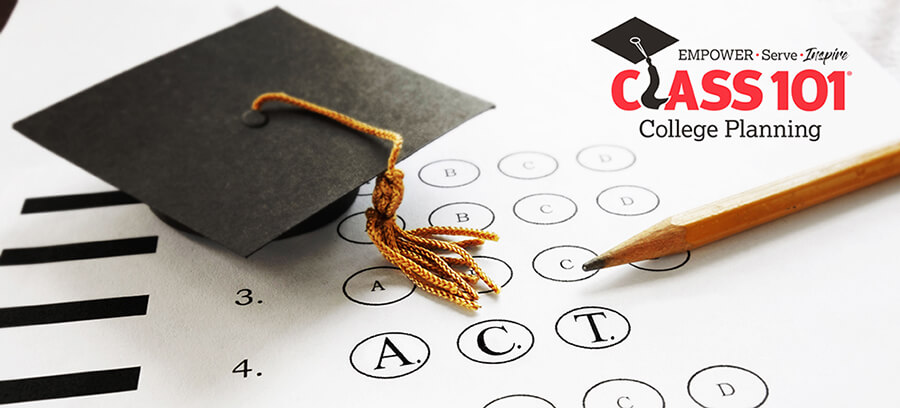 Students work individually with experienced college planning advisors, meeting once a month for one hour each session.
The sessions take students through various processes and steps, customized to meet their needs, including:
Maximizing ACT and SAT scores with test practice and sample papers.
How to prepare for college academically with support in improving and maintaining GPA.
Providing resources for choosing a college, to decide a suitable list of options for a good college fit, that satisfy student and family preferences.
Facilitating guided campus visits to colleges and universities.
Preparing high-performance student resumes.
Coaching for powerful essay writing.
Evaluating costs and college funding solutions, with information about scholarships and financial aid.
Assuring completion of applications to colleges and for scholarships and aid before and ahead of deadlines.
Customized College Planning Guidance
All of the program's information, expertise and guidance are provided in an ongoing expansive and tailored program; with a one-on-one specialized counselor, dedicated to their college and future career success.
The Success of Class 101 - Proven Results in SAT and CAT Scores, College Admissions and More
With a high dropout rate in the USA, as many as one in three freshmen do not finish after the first year in college. It can be a struggle for these students after they drop out.
The dropout rate for Class 101 students is less than 1%. Through our program, they have a dramatically increased chance of success of being accepted and completing college.
And while the average high school student applies to two or three colleges and receives about $20,000 in scholarships and aid; Class 101 students apply to an average of ten schools and receive more than $200,000 in grants and support.
Over 22 years, this program has proven to be the national leader in college planning with its track record of success and incredible results. Class 101 has helped over 3,200 students in the college process; through 11,000 ACT/SAT tests, with admission to over 300 colleges around the world and over $357,964,000 in scholarships received.

East Hillsborough's Mark Downing – Owner/College Planner
Mark Downing is the owner of Class 101's East Hillsborough County FL division, which opened this year.
A graduate of Indiana State University, he earned his B.S. Degree in Safety Management. After a successful career in that field for many years, he decided to step into a new career, helping students transition to higher education.
"As the son of an elementary school teacher, I witnessed first-hand that there is no higher calling than to help a student further his or her education. I am proud to be following in my mother's footsteps."
With such inspiration, his mission and passion align perfectly with Class 101, to help students and families navigate the complex steps leading to successful and affordable college admission.
WE'RE HERE TO HELP
Take the Next Step - Contact a Local Education Planner in Tampa or Orlando, Florida:
Contact us for a free consultation: PH: (813) 296-5761
Education Planning Resources: