Tampa Bay | St. Petersburg

Florida Financial Advisors 401 S 12th St #2 Tampa, FL 33602
4301 Anchor Plaza Pkwy #100 Tampa, FL 33634
Phone: (813) 710-5065
Email: Info@floridafa.com
Trinity Wealth Securities TAMPA: (813) 425-4765, Ext. 431
Licensed Financial Advisors
Retirement Planners
Wealth Managers
Certified Financial Planners
Investment Advisors
Secure Your Financial Future Today With Our Top-Rated Advisory Services
Florida Financial Advisors is dedicated to helping you reach your financial goals through financial planning, wealth management, tax and insurance strategies, and business owner services. Our financial advisors can assist you with 401(k) strategies, retirement planning, employee benefits optimization, education planning, and estate planning.
Send Us a Message
Please complete the Contact Form and we'll be in touch.
The data on this form is submitted and transmitted via a secure connection
Financial Services Tailored to the Needs of Tampa/St. Petersburg Residents
We understand the special needs of Florida residents and businesses. Our local financial advisors are highly experienced in managing multifaceted and extremely detailed investment strategies to help you shape your financial future. Our services include investment advisory, investment income and alternate income strategies, and tax sensitive investment management. In addition, our advisors are well versed in actuarial plan design and advanced insurance architecture and estate strategies.
Our expert financial advisors understand your specific needs - whether you're the CEO of a large corporation or a small business owner. We know what it takes to help you protect, grow, and sustain your business, personal finances, and investments. Let us assist you with retirement plans, key employee retention plans , and business succession planning, as well as owner and executive compensation plans, and business continuity planning.

Local Tampa/St. Petersburg Top-Rated Financial Consultants & Resources
Florida Financial Advisors - Tampa/St. Petersburg FL office is conveniently located in the Courier City/Oscawana neighborhood in the heart of the SOHO office district. Known as one of the most walkable neighborhoods, we're pleased to be part of an extraordinary area that is also home to a number of exceptional restaurants, bars, and businesses.
In addition, our local financial consultants can help shape the investment and retirement planning needs of Florida residents and businesses in the following areas:
Clearwater
Lakeland
Largo
Longboat Key
Sarasota
Tampa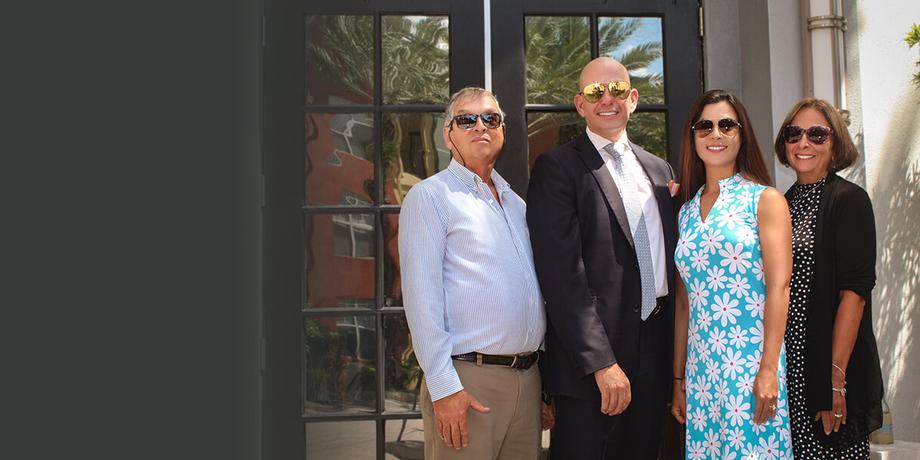 Our team at Florida Financial Advisors knows the Tampa/St. Petersburg area first hand. Local representation brings individualized attention, confidence, and peace of mind. We provide the latest insights, videos, tools, and resources to help you optimize your financial future!