Military Financial Advisors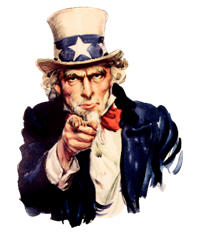 At Florida Financial Advisors we understand the sacrifices our military families make every day. We believe you deserve a financial advisor that is well versed in the needs of military families. Led by a retired member of the Armed Services, we are trained specifically to assist Active Duty, Reserve, and transitioning military members, as well as their spouses, family members, and dependents. Our specialized team of military financial advisors understands your particular benefits and our goal is to help you reach your financial goals.
Military Financial Fact: If you contribute to the Thrift Savings Plan (TSP) and then leave the service, you can't continue to add funds to the TSP. This leaves your hard-earned money in a fund that typically relies on minimal growth. Here at Florida Financial Advisors, we want to find the best investments that will fit your needs while maximizing all current and future earnings. From aggressive to conservative growth investments, we have all your needs in a one-stop-shop.
No matter your branch of service or years served, we are here to support you and your family. Find out more about your investment options and other resources to help you save for retirement. We know you've worked very hard to defend this nation and now it's time for us to protect you and your investments. Schedule a free financial consultation today!
Why Florida Financial Advisors?
We are an independent advisory firm with a strong emphasis on independence. This means we are not affiliated with any other brokerage firm allowing us to provide non-biased financial planning when making any and all investment recommendations. Looking out for you is our number one concern.
Remember, at Florida Financial Advisors the consultation is always FREE!
WE'RE HERE TO HELP
Take the Next Step - Contact a Local Military Financial Advisor in Tampa or Orlando, Florida:
Contact us for a free consultation: PH: (813) 296-5761