Miami - Dade County

Florida Financial Advisors 901 Ponce de Leon Suite 600,
Coral Gables, FL 33134
Phone: (305) 677-9099
Email: Info@floridafa.com
Trinity Wealth Securities TAMPA: (813) 425-4765, Ext. 431
Licensed Financial Advisors
Retirement Planners
Wealth Managers
Certified Financial Planners
Investment Advisors
Florida Financial Advisors is recognized for offering top-rated financial advisors and wealth management and retirement planning services to Floridians. We design personalized financial plans to suit your unique lifestyle. Our registered independent financial advisors specialize in the multifaceted needs of Florida residents. Our offices are in convenient locations including our Miami Florida office, supporting Miami, Miami Beach, and Fort Lauderdale.

You can trust our Miami financial advisory and wealth management firm to provide experienced and sound financial planning, retirement planning, retirement income investing and accounts such as Roth IRAs, investment solutions, wealth management, insurance solutions, and advanced tax strategies. All of which allow you to wisely manage and grow your wealth for today and tomorrow. We offer low-cost investments with competitive fees and high rates of return as part of your comprehensive, personalized financial plan.
Send Us a Message
Get the investment and retirement advice for today and tomorrow. Please complete the Contact Form and we'll be in touch.
The data on this form is submitted and transmitted via a secure connection
Personalized Wealth Management and Financial Planning Firm for Miami Residents
Florida Financial Advisors is committed to helping you achieve your financial goals and financial freedom. Our top financial planners know how to meet your financial needs at every stage of life, whether starting a family, putting a child through college, planning for retirement, business ownership or business succession planning and every other life stage you encounter. We help you develop an individual financial plan with the flexibility to meet your life goals now and in the future.
Our team of fiduciary financial and wealth advisors includes certified financial planners, retirement planners, and CFPs, with the skill and experience to handle complex investment strategies. We specialize in tax-sensitive investment strategies, advanced insurance solutions, estate planning strategies, asset portfolio management, and more. You can have confidence in the level of experience of our registered professional financial advisors. With us, you'll have the best financial planners and investment advisors available to serve the unique needs of Miami, FL residents.

Most Competitive Fees and Rate of Return
Local Miami, FL Top Rated Financial Advisors
Florida Financial Advisors is pleased to serve the residents of the great city of Miami, which offers much more than gorgeous beaches where the Atlantic merges with the Caribbean Sea. Miami is a multicultural community with many nationalities, savory cuisine, lively entertainment, and tropical paradise weather. We understand your busy lifestyle and help to make sure that you can continue the activities that you love or begin new adventures.
Our local, fiduciary financial advisors help residents, families, and business owners meet their financial objectives in the following Miami, FL areas:
Hollywood
Aventura
North Miami
Miami Beach
South Miami
Miami Gardens
Palm Springs North
Fountainebleau
Hialeah
Coral Gables
Coconut Grove
Pinecrest
Palmetto Bay
Pembroke Pines
Homestead
Fort Lauderdale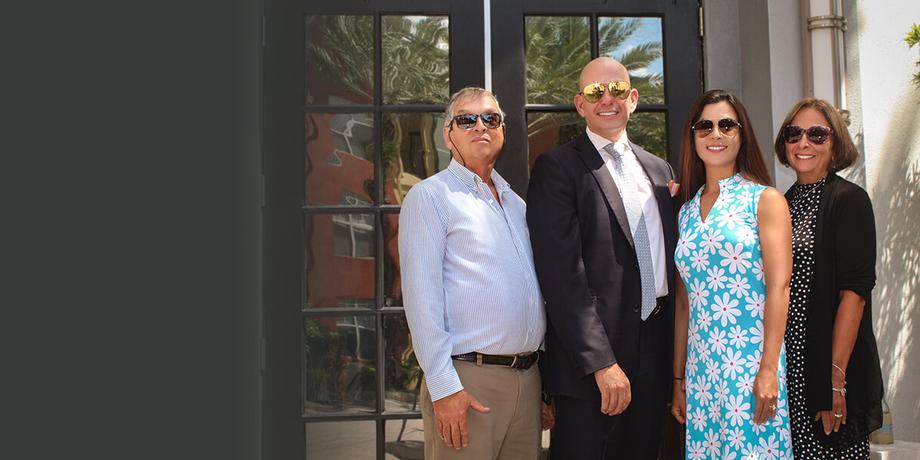 The Florida Financial Advisors team loves Florida and the Miami area as much as you do. We are dedicated to providing top-notch financial planning advice, investment management guidance, financial insight, and confidence. Enjoy the vast financial tools and resources such as our extensive online video library. We provide the peace of mind needed to optimize your financial future.